Stormy Saturday
29 Jan 2000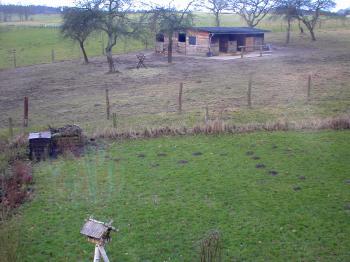 Our big projects for today include getting some mole repellent for our friends in the back yard. Here you can see the path they are taking towards our patio.
Dave Winer gives us a glimpse of what it's like at the World Economic Forum in Davos
I think the big stormstorm that hit the US East Coast earlier this week has now reached us as rain with heavy winds. Yech! Flooding is forecast for this evening for the North Sea coast and Hamburg harbor (including my office).