Now... where were we?
23 Mar 2000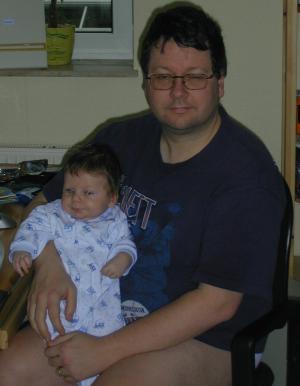 Friday morning. Christopher has just had breakfast, but I haven't.
When Dave talks about his honkers on "Scripting News", I can't help but think of the Lac qui Parle Wildlife Management Area, near where I grew up in Minnesota. Every fall 150,000 Canadian 'honkers' stop here on their way south. It's loud!
Susan has some pictures of The Oldest Operating McDonald's
View from an Iowa Homestead: John says Thanks Andrea and Andre for a delivery of German chocolate. Reminds of of the Care packages of coffee and chocolate we used to get from Mama's folks when we were in the States.
I can't think of any American goodies that I crave. Guess I've been gone too long!