Waking up
19 Apr 2000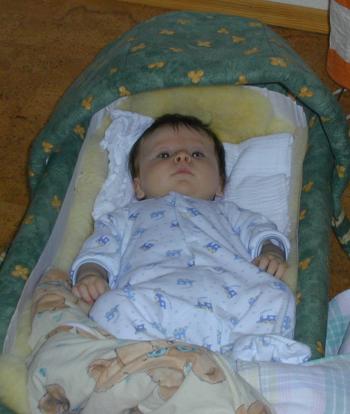 Here is Christopher just waking up this morning. (April 23: Christopher says, "Thanks for the link, Dave. I'll take that as a compliment!") Points of note:
He's wearing his Oshkosh locomotive pyjamas, from John and Diane
He's kicked the covers off, as usual
He's not smiling, because he sees the camera
He's lying crooked, with feet slightly to the left. He`d turn completely to the left if he could.
Be thankful that DigiScents is not activated for this page
Mama has a picture of a complete left turn. He just slides under the side of the gym.