Baby Swim
16 Jul 2000
Today we took Christopher swimming for the first time. Mama's sister-in-law recommended the indoor pool in Schneverdingen, that has a wading pool set aside for parents and babies. It's also closer and cheaper than the pools in Hamburg.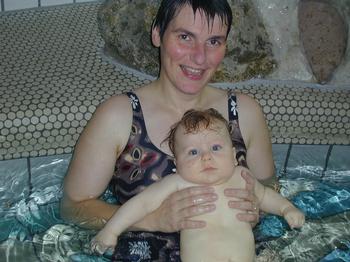 We were pretty tired afterwards.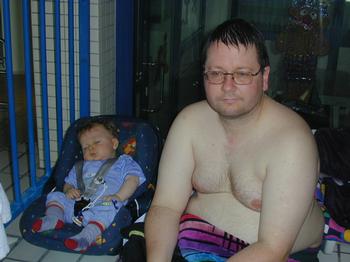 In fact, this afternoon both wife and child are sound asleep. Mama claimed that I was snoring too loud for her to sleep well last night, but I didn't hear a thing!