Shades
05 Oct 2000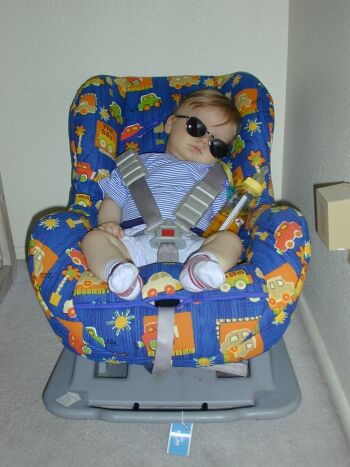 We made it to Christopher's Grandma and Grandpa in Minnesota, where he doesn't need his shades anymore. We went from 38°C in Phoenix to 4°C here. We might even see snow tonight.
After working a week with modems on borrowed computers, I miss my German ISDN line. I especially miss not having to share a computer with Mama (what, she wants to check her stocks again?!?).
We've been trying to collect our thoughts about comparing life in Germany and in the US, since my father signed us on to do a presentation for his Kiwanis club next Monday. My first impression: the US has changed a lot less than Germany has since I've moved.
Andrea asked what her readers were doing for German reunification 10 years ago, and I answered on her site.