Can you find the baby in this picture?
30 Oct 2000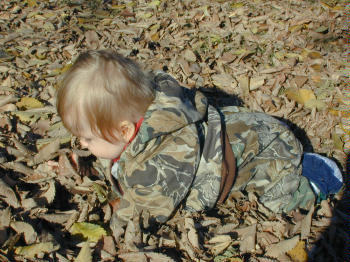 Ooops... the blue shoes give him away. ";->" This picture was taken 2 weeks ago on my uncle's farm in Minnesota. Christopher usually chews on dead leaves when he finds them in the house, but outside I guess there were so many that he couldn't decide which one to put in his mouth.
He seems to be completely over his illness. He's on antibiotics and a mucous-loosener for the rest of the week, and no cold drafts or groups of children until the week is over. We'll check in with the pediatrician on Wednesday.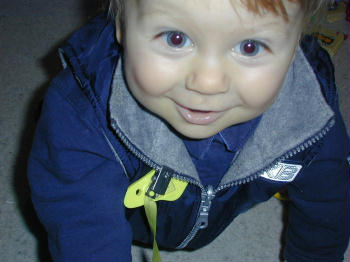 This is how he looks today from way too close.