Exit Now!
12 Sep 2009
It took a bit longer than we hoped, but to make sure you find our restaurant on the Winsener Straße in Hamburg-Harburg we've complemented our sign on the A7 southbound before the Fleestedt exit with one for the A7 northbound.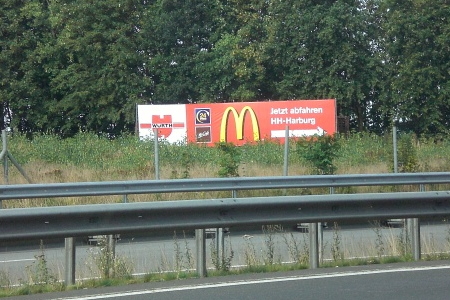 It's hard to tell from the closeup, but the sign is 12 meters wide and nearly 3 meters high. Here's a wider view.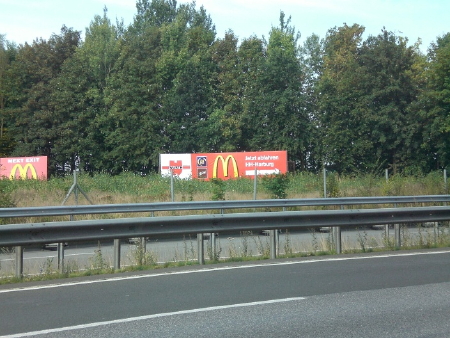 The sign has to be large to make up for a sub-optimal location 1) on the left side of the Autobahn and 2) right before the exit. Like the sign says, you have to exit now!