Blue Light Special
05 Dec 2012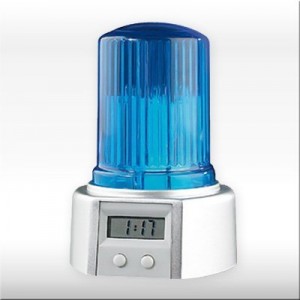 We just bought one of these at Amazon to try out for our restaurants... if it works out we might buy 3 more. It's an battery-powered alarm clock with siren and flashing police light. Can anyone guess why we might want this? Hint: we're not waking up any sleepers.
Here's the German title at Amazon: Signalwecker 'BLAULICHT' mit Sirenenalarm - Tatütata... Aufstehen... Der bekommt jeden wach!
Update 10 Dec 2012 Our product has arrived, and as you can see it's not half bad (although difficult to operate with one hand).